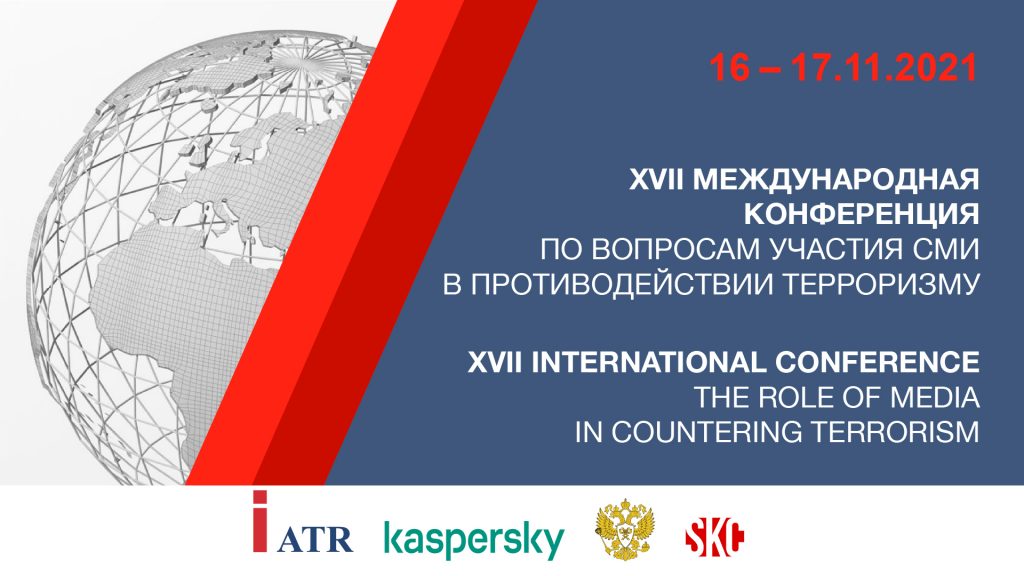 The International academy of television and radio holds the XVII International conference «The role of media in countering terrorism» on November 16 – 17, 2021 in Moscow, Russia.
The conference is expected to be attended by top managers and journalists of the leading electronic media of the world (TV, radio, internet), representatives of diplomatic and special services, experts and international organizations.
This year the conference will be held in a combined online and offline format. The online format will be provided by the Zoom platform.
It is planned to discuss issues of media and terrorism at two plenary sessions and round tables.  Plenary sessions and round tables will consider important topics like:
Fighting terrorism in the context of a high-tech and artificial intelligence in new media
Analytic and investigative journalism in the era of the decline of traditional media and the flourishing of new communications and media
International journalistic solidarity and cooperation in the development of intellectual approaches to counter the ideology of terrorism in any form: how to join forces?
The modern system of training professional journalists and the development of regulation to stop the spread of the ideology of terrorism
Cybercrime is a new international battleground. How to counter the new threat?
Cybersecurity in social media: development of national digital security programs and their implementation. How to teach digital security rules in secondary and high school?
The Kaspersky Lab is general partner of the conference.