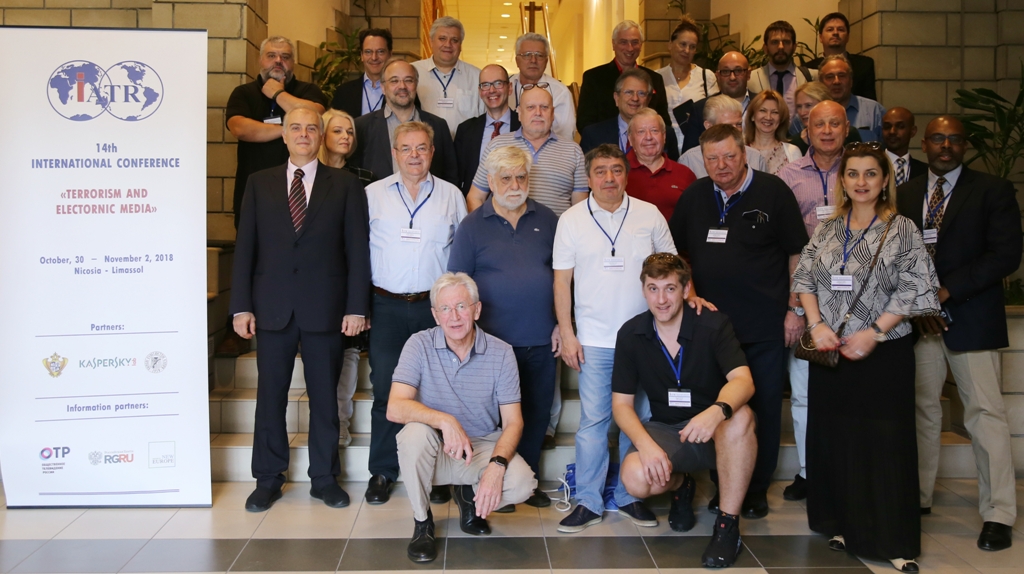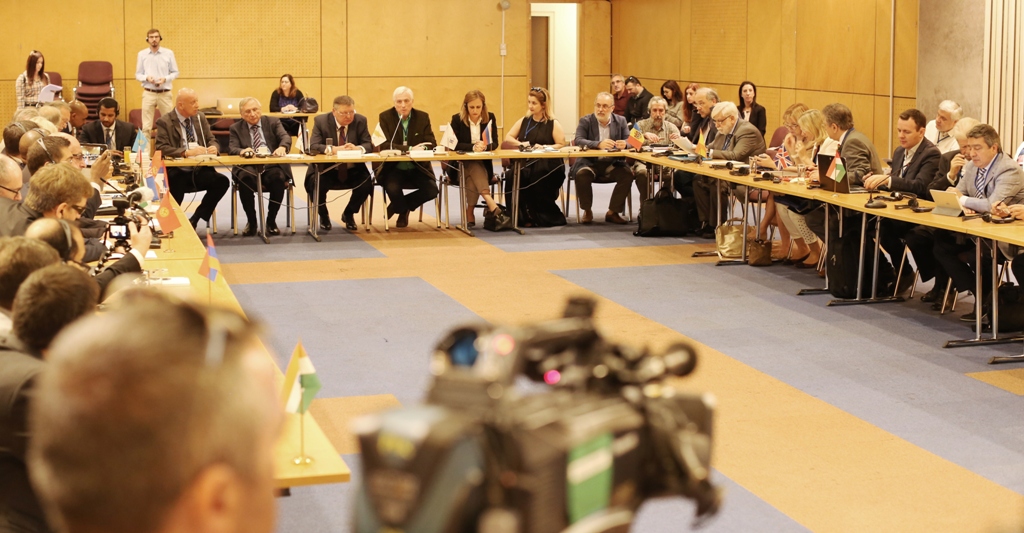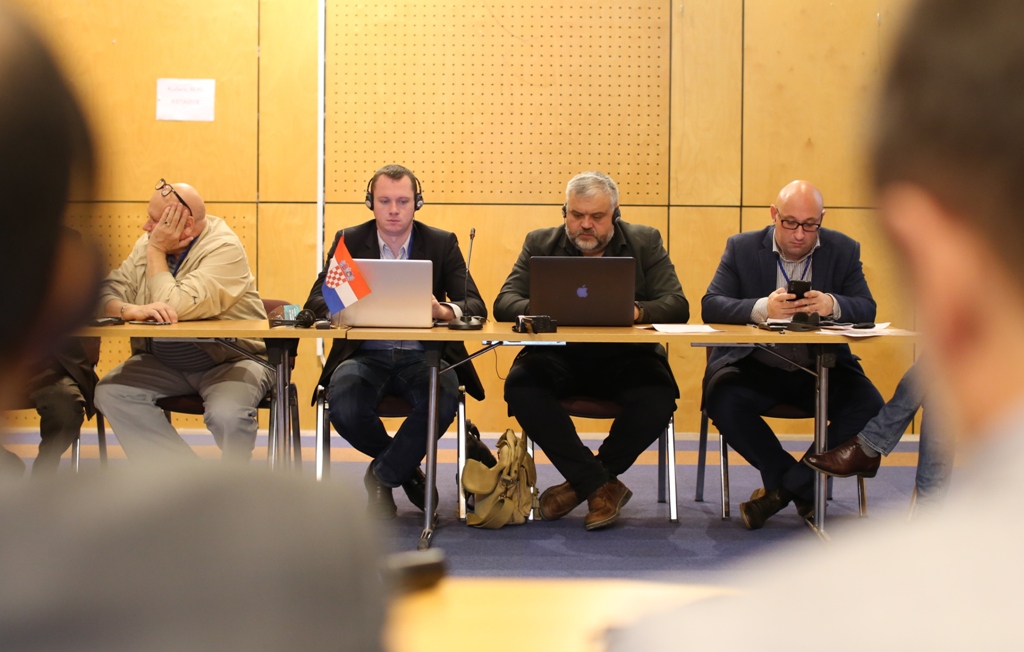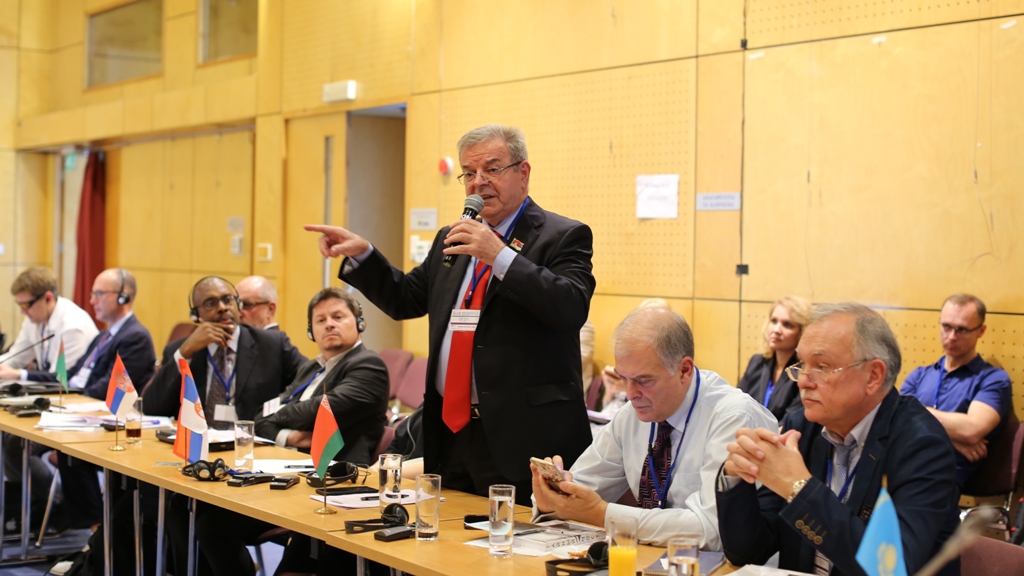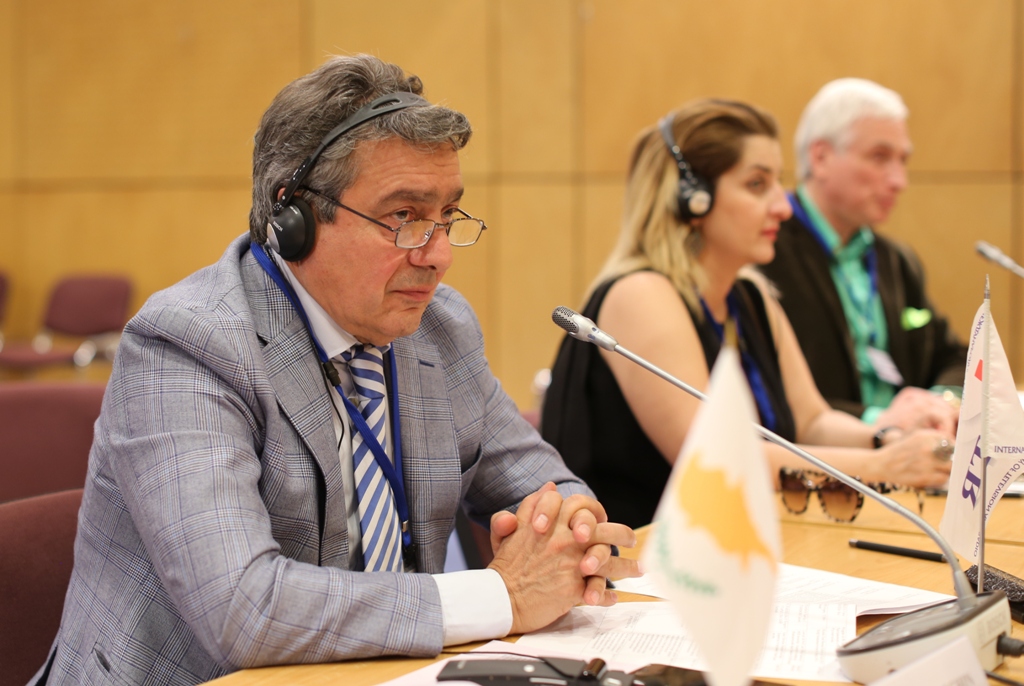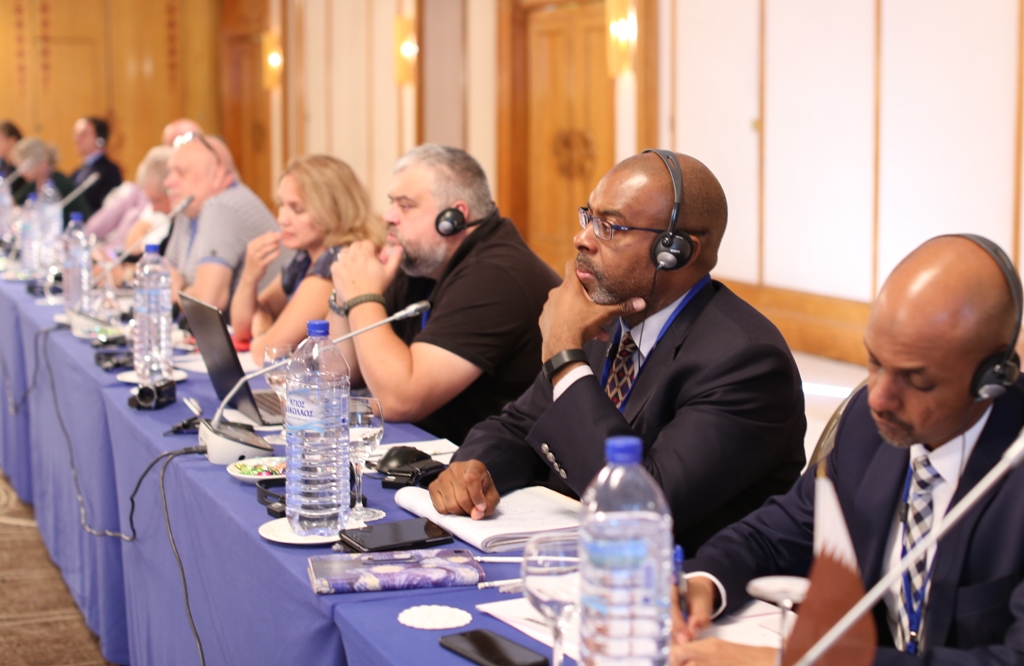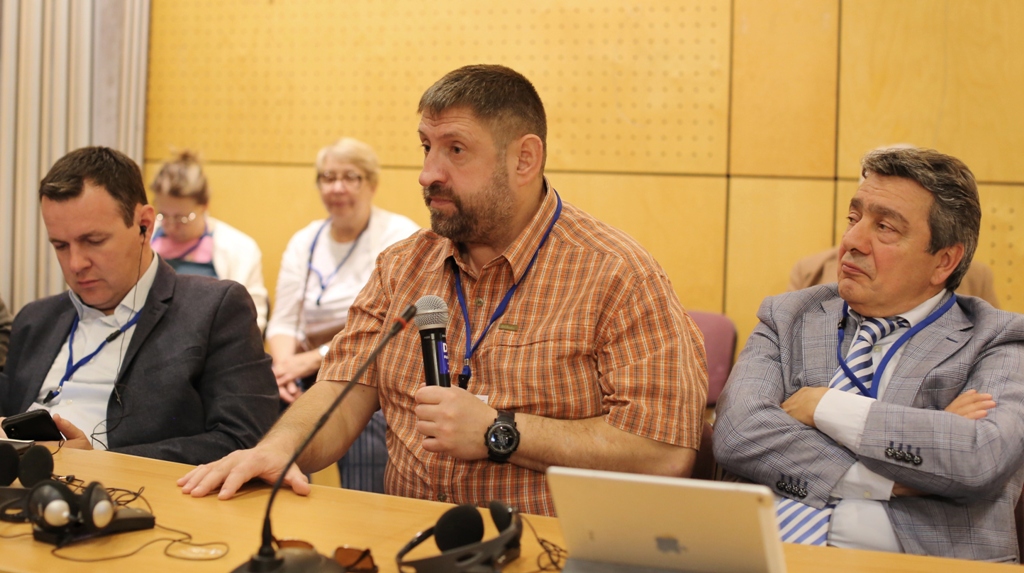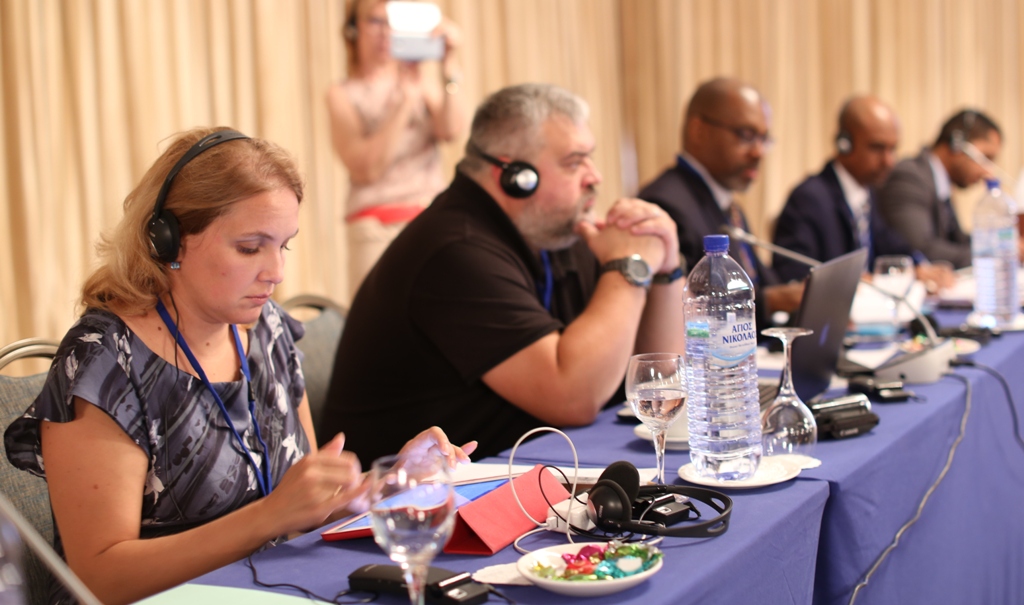 THE FOURTEENTH INTERNATIONAL CONFERENCE
«TERRORISM AND ELECTRONIC MEDIA»
October 30 октября – November 2, 2018, Nicosia – Limassol (Republic of Cyprus)
The Fourteenth International Conference "Terrorism and Electronic Media" was completed on November 1, 2018 in Cyprus. The key purpose of the Conference was to attract attention of the world media community together with interested national state and public organizations to problems of countering international terrorism through electronic mass media.
The opening ceremony took place in the conference room of the Cyprian House of Journalists in Nicosia and was greeted by: Vladimir Kozlov, co-chairman of the Conference organizing committee and deputy head of the RF Federal Agency on Press and Mass Communications, Stanislav Osadchy, the RF Ambassador to Cyprus, George Frangos, the President of the Cyprian Union of Journalists. Klelia Vasiliu, the government deputy spokeswoman of the Republic of Cyprus, who read the greetings on behalf of Nicos Anastasiadis, the President of Cyprus. The Cyprus President offered to hold the next, Fifteenth Conference "Terrorism and Electronic Mass Media" in Cyprus, too.
This year the conference was attended by Russian and foreign journalists, international experts, representatives of special services, representatives of international and public organizations from Belgium, Great Britain, Greece, Israel, Italy, Jordan, Cyprus, Macedonia, Russia, Romania, Serbia, France and representatives of diplomatic missions of Egypt, Qatar, Oman, UAE, Syria and France.
Plenary sessions and round tables discussed the following important topics:
Information wars as a threat to international security;
Cyber-terrorism as a new global threat;
Social networks as favorable environment for spreading terrorist ideas;
Instruments of countering terrorism in Internet;
How to counter glorification of terrorists in Internet;
Ways to counter promotion of violence in Internet;
Cooperation between mass media and security services.
The Conference kept on discussing the IATR initiative to develop recommendations for journalists who cover the topic. The recommendations were based on the UN Security Council Resolution 2354 and UNESCO publication "Terrorism and Electronic Mass Media: Guide for Journalists". The recommendations are available for journalists from all over the world.
The Conference denounced tragic deaths of 57 journalists in 2018 and expressed their concern in relation to safety of journalists' work all over the world.
The Conference stressed the importance of the "Kaspersky Laboratory" report on current threats in Internet and proposed to journalist from different countries to keep on writing on the matter.
At the final plenary session Vladimir Kozlov and Leonid Mlechin summed up the Conference discussions. The Conference resulted in the Final Document.
The Conference was organized by the International Academy of TV and Radio (IATR) supported by the Federal Agency on Press and Mass Communication and the Cyprian Union of Journalists.
General partner of the Conference on information security – "Kaspersky Laboratory".