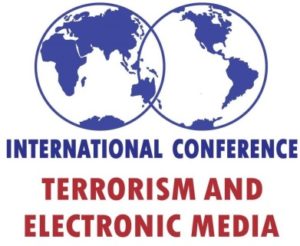 The International academy of television and radio holds the 12th international conference "Terrorism and Electronic Media" on 18 – 21 of October 2016 in Belgrade, (Serbia)
The conference is supported by the Federal Agency for Press and Communications of the Russian Federation.
The main purpose of the Conference is to draw attention of national media and state and non-governmental organizations to the problems of countering terrorism through electronic media.
This year the conference will discuss such important topics as:
The role of media in the coverage of terrorist activity in Europe, Middle East and Syria;
The responsibility of a journalists in the fight against the propaganda of hatred and violence;
Social networks as a medium for the spread of ideas of terrorism;
The role of electronic media in the united international front against terrorism.
The Conference is expected to be attended by journalists and top managers of the leading electronic media of the world (TV, radio, internet), representatives of diplomatic and special services, experts and international organizations.
Official languages of the Conference are English, Russian and Arabic.
The "Kaspersky Lab" is General partner of the Conference on informational security.
Additional information and accreditation:
E-mail: office@interatr.org